HOBON KA MGA TAGDOMARA
BOARD OF TRUSTEES


Ritchie D. Pagunsan, CPA, CGMA, MBA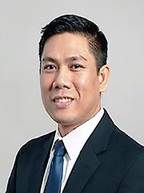 Si Ritchie D. Pagunsan ang nagbalay kag nagtukod kang Dungug Kinaray-a. Sa ana pagpanguna, nakahimo dya kang mga buruhatun nga nagpasanyog kag nagpasidungug kang Kinaray-a. Tana tagsakdag kang mga lihuk nga nagatuyo magpaugwad kang pinsar kang mga Karay-a. Nangin una nga presidente tana kang Dungug Kinaray-a kang tuig 2006-2008. Isara sa mga nagsugod kang Antiqueno Foundation International, Inc., si Ritchie nangin presidente kag chairman kang foundation nga nagatuyo bulig sa ana mga kasimanwa. Nagtapos sa University of the Philippines kang B.S. in Accountancy (cum laude), gintukod na ang teatro U.P. Intermedius kang tana estudyante sa U.P., kon diin nangin aktibo tana nga direktor kang mga dula nga Kinaray-a. Nabaton na ang Master in Business Administration halin sa Asian Institute of Management (Dean's List) kag natapos na ang MBA Exchange Program sa Tuck School of Business at Dartmouth, New Hampshire, USA. Si Ritchie sangka CPA kag Certified Global Management Accountant kag miyembro kang American Institute of Certified Public Accountants. Tana nagapuyo sa New York, USA.
---
Maria Milagros C. Geremia-Lachica, BA Comp. Lit.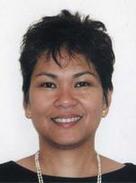 Si Maria Milagros "Nenen" C. Geremia-Lachica ginakabig nga isara sa mga harigi kang panulatan sa Kinaray-a tungud sa madinuagun na nga pagsulat kang mga sugidanun, binalaybay, kag dula. Nagapati si Nenen nga ang katumanan kang kabuhi kang tawo nasandig sa tatlo ka bagay kag isara amo ang pagsulat ka libro. Kang 1989, natugruan si Nenen kang Literature Grant sa Pagsulat kang Binalaybay sa Kinaray-a halin sa Cultural Center of the Philippines (CCP), sangka bugal bilang una nga manunulat sa kontemporaryo nga Kinaray-a nga natugruan kang nasyonal nga pagpasidungug. Ang ana mga dula napasundayag run sa nasari-sari nga teatro. Kang 1991, liwan tana natugruan kang literature grant kang CCP sa pagsulat kang one-act play sa Kinaray-a. "Ang Pagsulat…bayi" ang anang una nga libro kang mga binalaybay sa Kinaray-a nga ginbalhag kang University of San Agustin Press, Iloilo City kang 2006 bilang parte kang padya. Si Nenen nakatapos kang B.A. Comparative Literature sa University of the Philippines kag kadya nagapuyo sa New Jersey, USA kaimaw ang ana pamilya.

---
Linda C. Arnaez-Lee, BS Ed.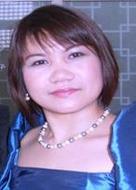 Si Linda C. Arnaez-Lee malig-on nga alagad kang panulat Kinaray-a. Ang mga sinulatan na nga binalaybay, panaysayun, sugidanun kag komedya natuhay sa ana paghanduraw kang ana pagbahul. Sa ana pagpasimpalad, nakita na ang paraman-un sa Korea, bagay nga nagtugro katumanan sa handum kang anang tagipusuon. Ang "Pilipin Ajumma" ginsulat na agud isaysay ang kabuhi na bilang asawa sa pangayaw nga lugar, nga kun masami masubu pero masadya man. Tana nangin presidente kang Dungug Kinaray-a kang tuig 2009-2011. Nakatapos kang Bachelor of Secondary Education (Math) sa St. Anthony's College, si Linda nakatudlo sa SAC High School kag Caluya National High School. Nakabaton tana diploma kang TESOL (Teaching English to Speakers of Other Languages) halin sa International House, Toronto, Canada kag nangin coordinator kag direktor kang HanFil Cultural Group kag IEAK Cultural Group (International English Association in Korea). Nakapasundayag tana kang paragwaun kultural sa mga syudad sa Korea. Si Linda nagapuyo sa Busan, Korea kaimaw ang ana bana kag tatlo ka bata.

---
Arlene D. Nietes-Satapornvanit, M. Sc., Ph.D.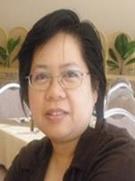 Si Arlene D. Nietes-Satapornvanit isara sa mga kilala nga manogsuporta kang kultura nga Kinaray-a kag isara sa mga nagbulig pasad kang Dungug Kinaray-a. Nangin katapo man tana kang Board of Directors kang Kinaray-a.com. Si Arlene nagasulat kang mga binalaybay, panaysayun, kag sugidanun sa Kinaray-a kag Ingles. Sa sobra baynte anyos, nagpakahanas tana sa pagpanalawsaw sa paghunol kag pagsagup kang isda (aquaculture) bilang Extension Officer kang Bureau of Fisheries and Aquatic Resources sa Iloilo, Researcher sa Asian Institute of Technology sa Thailand, kag manogtudlo sa akademya. Ang pagkabatid ni Arlene nagpaagum kana kang kadungganan kang tatlo ka beses sa paindis-indis pangkalibutan nga gintugro kang nasari-nasari nga mga grupo. Nagtapos si Arlene kang Bachelor of Science in Fisheries (major in Business Management) sa University of the Philippines kag Master of Science in Aquaculture sa Asian Institute of Technology sa Thailand. Sa kar-on padayon nga nagapakaaram si Arlene sa pagtuon bilang doktor sa pilosopiya sa University of Stirling, Scotland.

---
Ma. Felicia M. Flores, M. Ed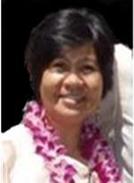 Si Ma. Felicia M. Flores nangin Ford Foundation Degree Fellow nga nakadawat kang Master in Education in Curriculum Studies halin sa University of Hawaii sa Manoa, USA. Isara tana sa mga nagpasad kang Paranubliun-Antique, sangka pribado nga organisasyon nga nagatuyo pabuhiun kag tipigan ang Kinaray-a nga arte kag kultura. Si Felicia isara man sa mga orihinal nga nagsakdag sa pagbun-ag kang Dungug Kinaray-a. Tagsulat tana kang maduro nga mga binalaybay, panaysayun, kag liriko sa kanta, kag aktibo nga manog-usisa kang mga paranublium Kinaray-a. Sinulat na ang "Sa Kaaram: Literasi sa mga Ati" nga nabalhag sa "Maaram: Studies on Antique (2003)." Miyembro tana kang The Global Education Conference Network nga nagaangut kang mga manunudlo sa bug-os nga kalibutan. Bilang manogtudlo kang Pagturun-an Sosyodad, si Felicia nagahingamo nga magtukib kang mga pamaagi agud mangin kawiliwili ang pagtuon kang kasaysayan kag mangin mapuslanun dya sa pangabuhi kang mga estudyante. Sa kar-on, si Felicia padayon nga nagatudlo samtang nagapakaaram sa pagkadoktor sa pilospiya. Tana nagapuyo sa San Jose, Antique.

---